The New Zealand Government's "Loss of Learning" initiative supports the national effort to combat the loss of learning effects of school closures, staff and student illness.
About this initiative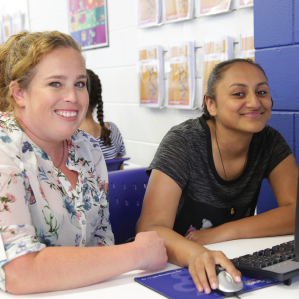 Kip has helped me reach the top English class in school. I enjoy coming to Kip because you can learn heaps.
Jack
Student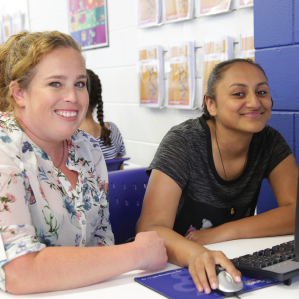 The Ministry of Education has committed funding for small group tutoring sessions in New Zealand State Schools to support students whose learning was disrupted by the COVID-19 pandemic. The "Loss of Learning" initiative is designed to build literacy, numeracy skills and learning confidence for Year 7 to Year 13 students.
Kip McGrath has been selected by the Ministry of Education to provide these subsidised tutoring sessions to New Zealand students.
All New Zealand State and State-integrated Schools are eligible to participate in this program.
How does it work?
The Kip McGrath curriculum aligns with the New Zealand National Curriculum and covers all aspects of English and mathematics students are expected to learn during their educational journey.
Students undertake an initial assessment to determine the year level at which they're currently working and to identify any learning gaps.
Students can start anywhere within the program at exactly the level suited to their current ability and knowledge, and progress at their own pace.
Kip McGrath tutors communicate directly with classroom teachers, providing them with regular updates on the progress made toward the student's learning goal.
What subjects and years are covered?
Literacy and numeracy from Year 7 to Year 13
Catchup, remedial and specialist Mathematics and English (7-13) and Science (11-13).
Where do the tutoring sessions take place?
There are 45 Kip McGrath centres across New Zealand that are readily able to support schools and students with quality face-to-face or online lessons in real-time.
Lessons can be delivered to students in the format that suits your needs, using Kip McGrath's purpose-built tutoring platform:

At school during school hours
Online during school hours
In your nearest Kip McGrath Centre during or after school hours
Online from the comfort and convenience of the student's home

All tutoring sessions at Kip McGrath, whether online or face-to-face, use a blended learning approach, with a mixture of computer and written activities guided by a qualified teacher.
Students also have a mixture of one-to-one time with the tutor and independent learning to build their confidence as independent learners.
The flexible modes of delivery enable students to build a consistent relationship with the same tutor every week and make it easier for students to commit to their enhanced learning support program.
Why Kip McGrath?
Kip McGrath has been tutoring students for more than 47 years and is the largest provider of professional tutoring for primary and high school students in New Zealand.
Kip McGrath has a higher proportion of qualified teachers employed as professional tutors.
Kip McGrath offers real-time face-to-face, online and hybrid tutoring programs.
Kip McGrath has longstanding relationships with Oranga Tamariki, Ministry for Children, and tutors students across the motu who are under the care of Oranga Tamariki.
How do Schools access funding and set up the program?
All State and State-integrated schools have been allocated funds by the New Zealand Ministry of Education.
To access Kip McGrath tutoring services and set up tutoring sessions for your school, contact Samantha Kane, samantha.kane@kipmcgrath.co.nz or call 0800 032 129 and let your Education Advisor know.
If you wish the Ministry to support the contracting and invoicing process, please contact your Education Advisor and they will support you through the process.
Can I speak to someone about this initiative?
We combine our traditional teaching models with the latest technology and convenience. Resources are in line with the national curriculum.
Each student is assessed to determine their learning level and a personalised program is created specific to each child's skills and abilities.
Kip McGrath tutors communicate directly with classroom teachers and provide regular updates on the progress made toward the student's learning goal.